Hi, this is my very first blog post and among many other things I will be blogging about, something I really enjoy doing which is, of course, baking. When I was in Tescos a week ago, I came across a free recipe for 'blondies' or white chocolate brownies. I love cooking and feeding people and I'm also looking for new things to bake and keep my sweet tooth happy. The free recipes are a fantastic bit of marketing for people like me who love food and stories and they do honestly get people cooking.
So I wandered to Aldi to buy my ingredients (being on a student budget and all…):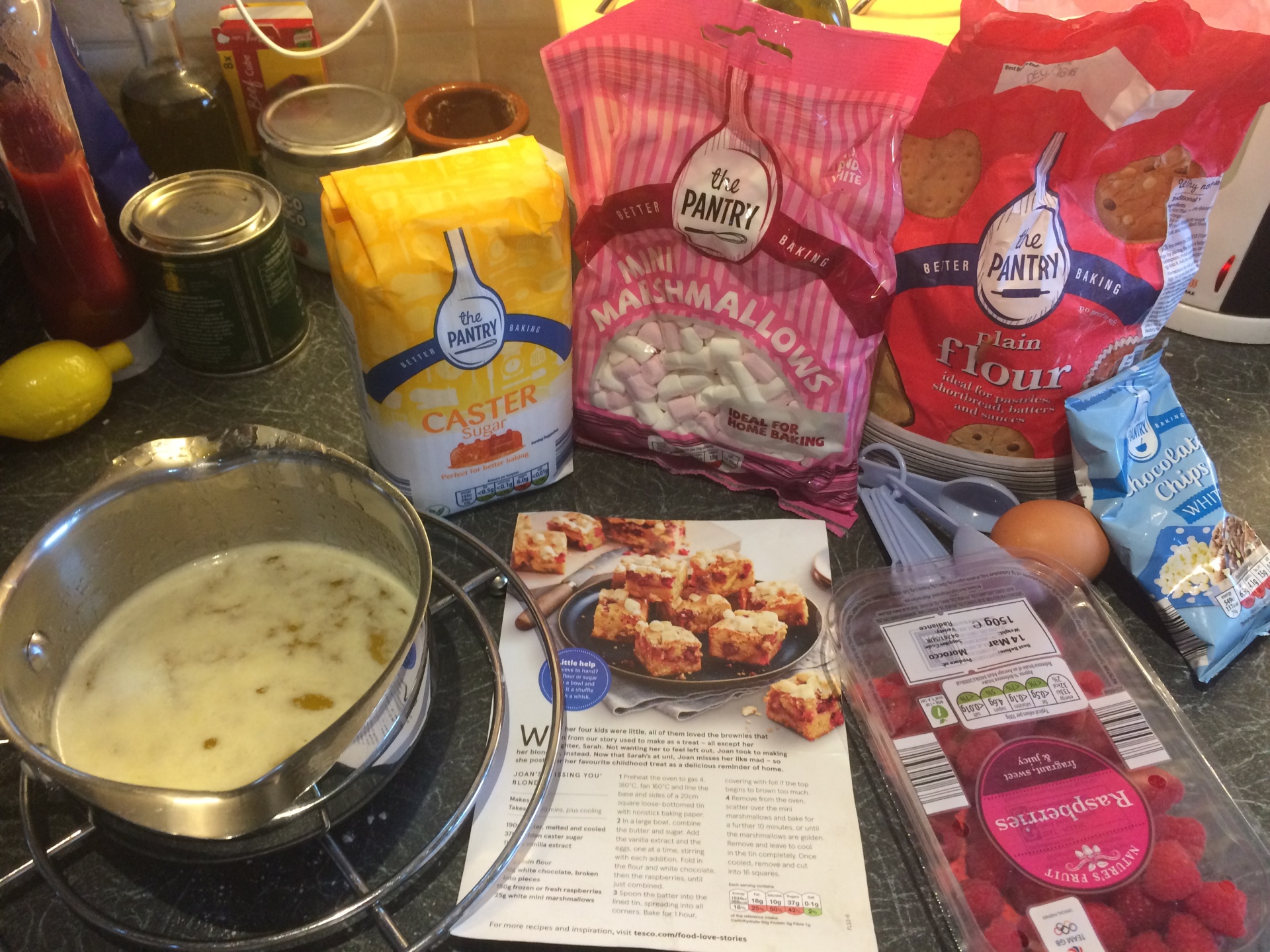 Ingredients:
190g (6 1/2oz) butter, melted and cooled
375g (13oz) golden caster sugar
1 1/2 tsp vanilla extract
3 eggs
260g (9oz) plain flour
300g (10 1/2oz) white chocolate, broken into pieces
150g (5 1/2oz) frozen or fresh raspberries
25g (1oz) white mini marshmallows
Serves:16 (makes 16 blondies)
20 mins to prepare and 1 hr 10 mins to cook, plus cooling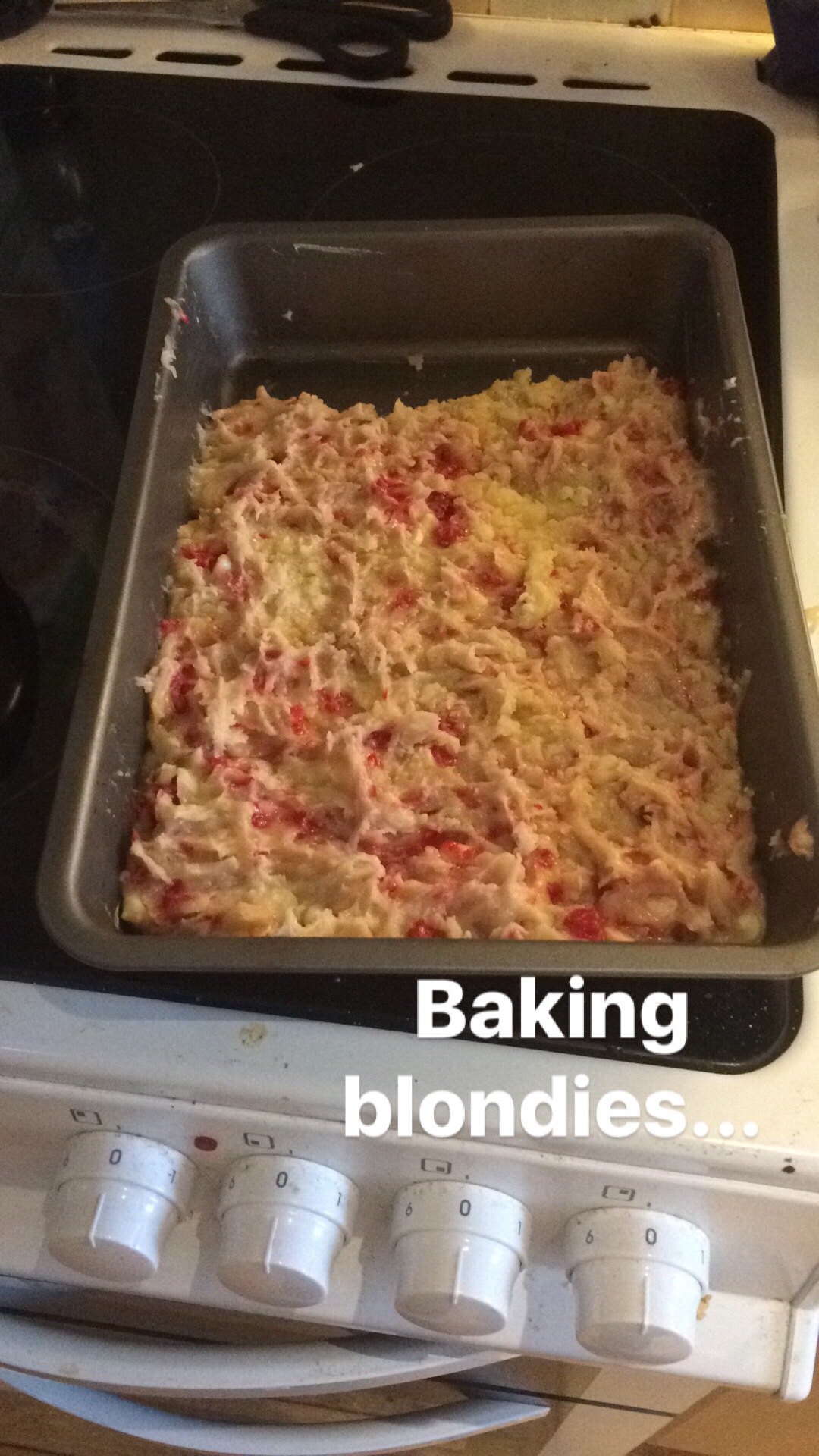 Method:
1. Preheat the oven to gas 4, 180°C, fan 160°C and line the base and sides of a 20cm square loose-bottomed tin with nonstick baking paper.
2. In a large bowl, combine the butter and sugar. Add the vanilla extract and the eggs, one at a time, stirring after each addition. Fold in the flour and white chocolate, then the raspberries, until just combined.
3. Spoon the batter into the lined tin, spreading into all corners. Bake for 1 hour, covering with foil if the top begins to brown too much.
4. Remove from the oven, scatter over the mini marshmallows and bake for a further 10 minutes, or until the marshmallows are golden. Remove and leave to cool in the tin completely. Once cooled, remove and cut into 16 squares.
Thoughts
The only thing that I didn't get was vanilla extract and I really missed it, it tasted very different without it
I'd say these ingredients cost me no more than £10 all together but that was because I'm on a student budget. I could only get normal caster sugar and if I was gonna make this again, I'd do it with proper chocolate and when the raspberries were in season. Apart from having to use an egg substitute (because my other half can't eat eggs), I followed the recipe pretty much to a T.
That was until I put them in the oven 180°C and although I put the timer on for an hour as the recipe said, I found that after half an hour they were golden and didn't need another 30 minutes. I should have put the marshmallows on as soon as I put them in because then they would have melted more.
Overall review:
Taste: 8/10
Method: 8/10
Recipe accuracy: 7/10
Cost: 7/10
Would I make again: Absolutely.