PALOMINO RESTAURANT REVIEW
So as promised, here is what was requested after the baking post in the poll: a review of a restaurant and because when I decided to do this, it was warm Friday night in Glasgow and I had nothing else on, I decided to make it two. So my partner and I walked from his flat in the East End all the way along to George Square and up Buchanon Street to Sauchiehall street which as many of you will know is very famous for its night clubs. For a Friday night, it was surprisingly quiet but there were lots of buskers, partygoers, couples, families heading to the cinema. It was a lovely warm spring evening and it was a beautiful pink sunset stretching along the Glasgow skyline.
When we got the restaurant I originally going to blog about, we found it had closed down which was very sad because my partner and I had eaten there on the second day it was open. We decided we couldn't ignore the pink sunset forever and walked along a  bit more until we found a tiny restaurant called Palomino Bar and Restaurant.
. Considering we were just off Blysthwood Square, one of the most desirable bits in Glasgow, it seemed we were in quite an expensive area and I wasn't sure if this was going to fit a student budget. It was quirky, dingy, quite dark lighting and quite loud music thumping in the background.
After much debating, we ordered:
-One 'bees knees' cocktail and one elderflower collins
-Calamari for us both to start
-Chicken enchilada for main  for me and chicken supreme for my other half.
The bee knees cocktail consisted of 2 different types of rum, honey, cream and orange juice and boy it was a bit stronger than I thought but my boyfriends Elderflower Collins was really good when I had a taste, really refreshing. My cocktail was very strong but flavours went very well together.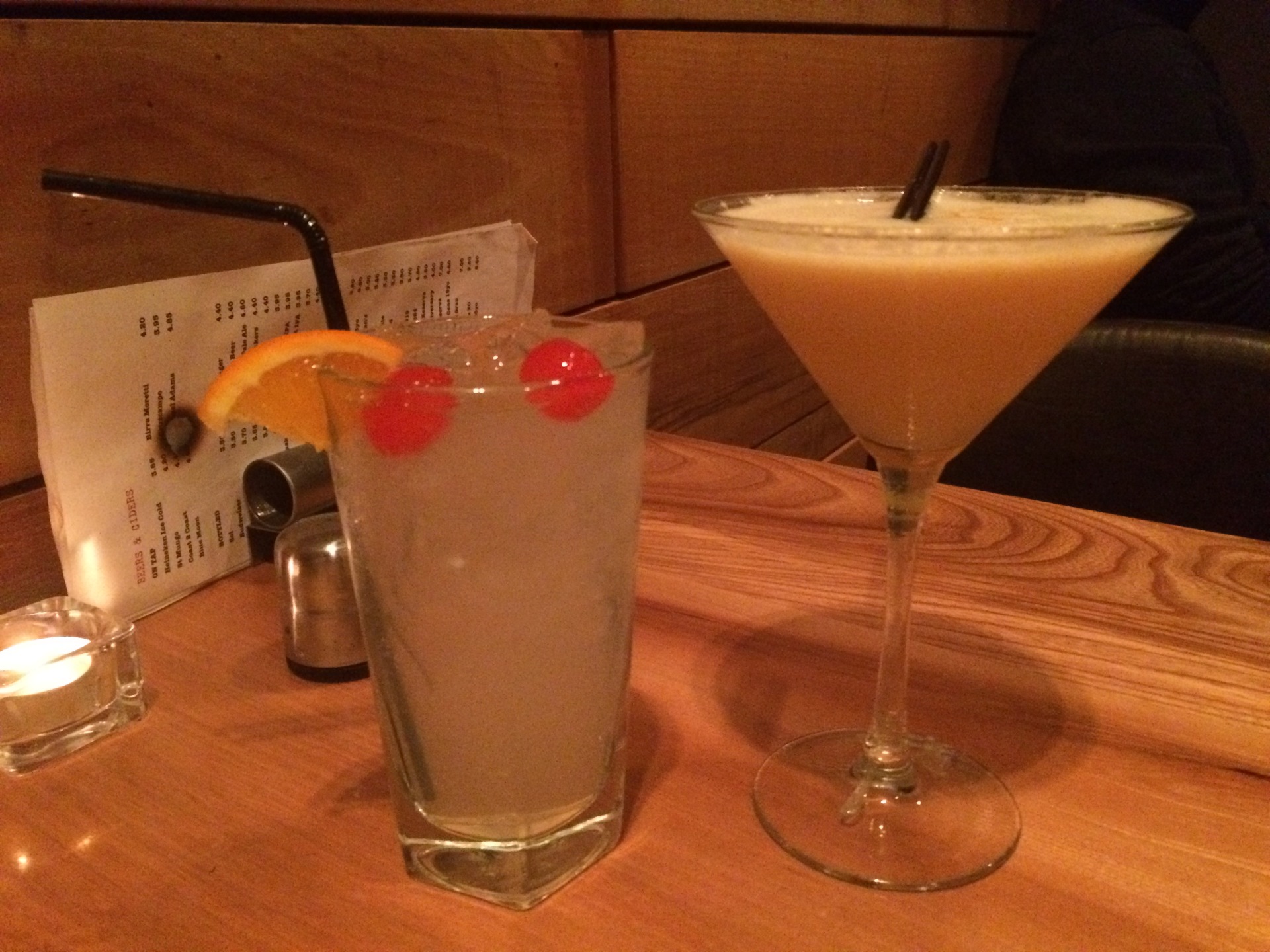 Our verdict on the Calamari was it was not too slimy, the dip was very good, goes really well together. We agreed it was the best in Glasgow so far but could have done with pepper in the batter. However, we felt it was a bit expensive for only 4 bits. It was overall very much worth it.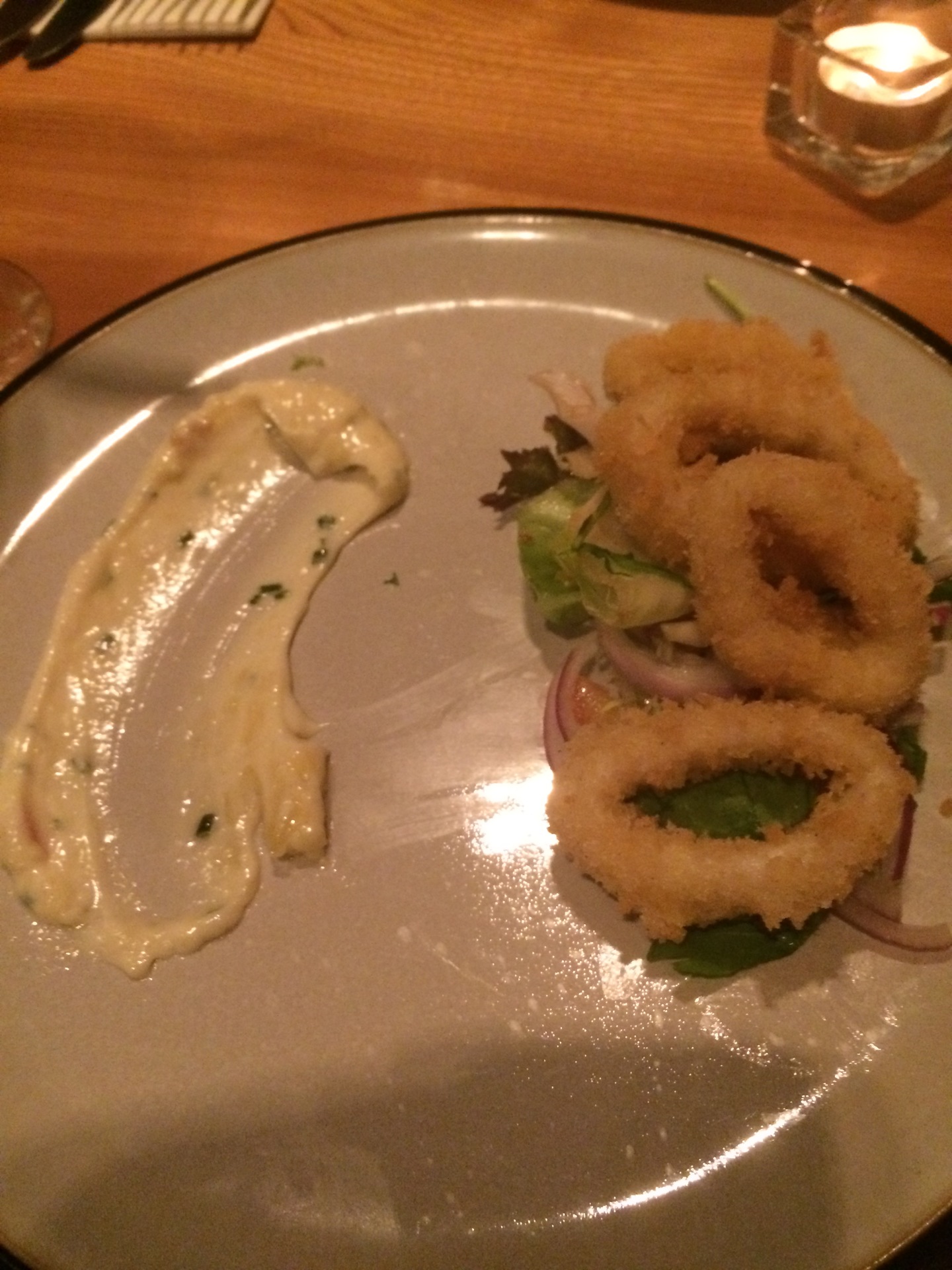 Main course  verdict:
We discovered that the chicken supreme had a different sauce from menu, so the menu was not not 100% accurate. The food also came in really decent sized portions. I tried a bit of the chicken supremes that my boyfriend had and it was slightly spicy but it tasted amazing. My enchilada was really really good but quite spicy. The sour cream and guacamole go really well and I loved all the veg stuffed inside and the chicken very well cooked and not too tough. It felt like I was eating a very healthy meal which makes a such a difference from going to most places such a pizza place or buffet when you feel bloated for days afterwards.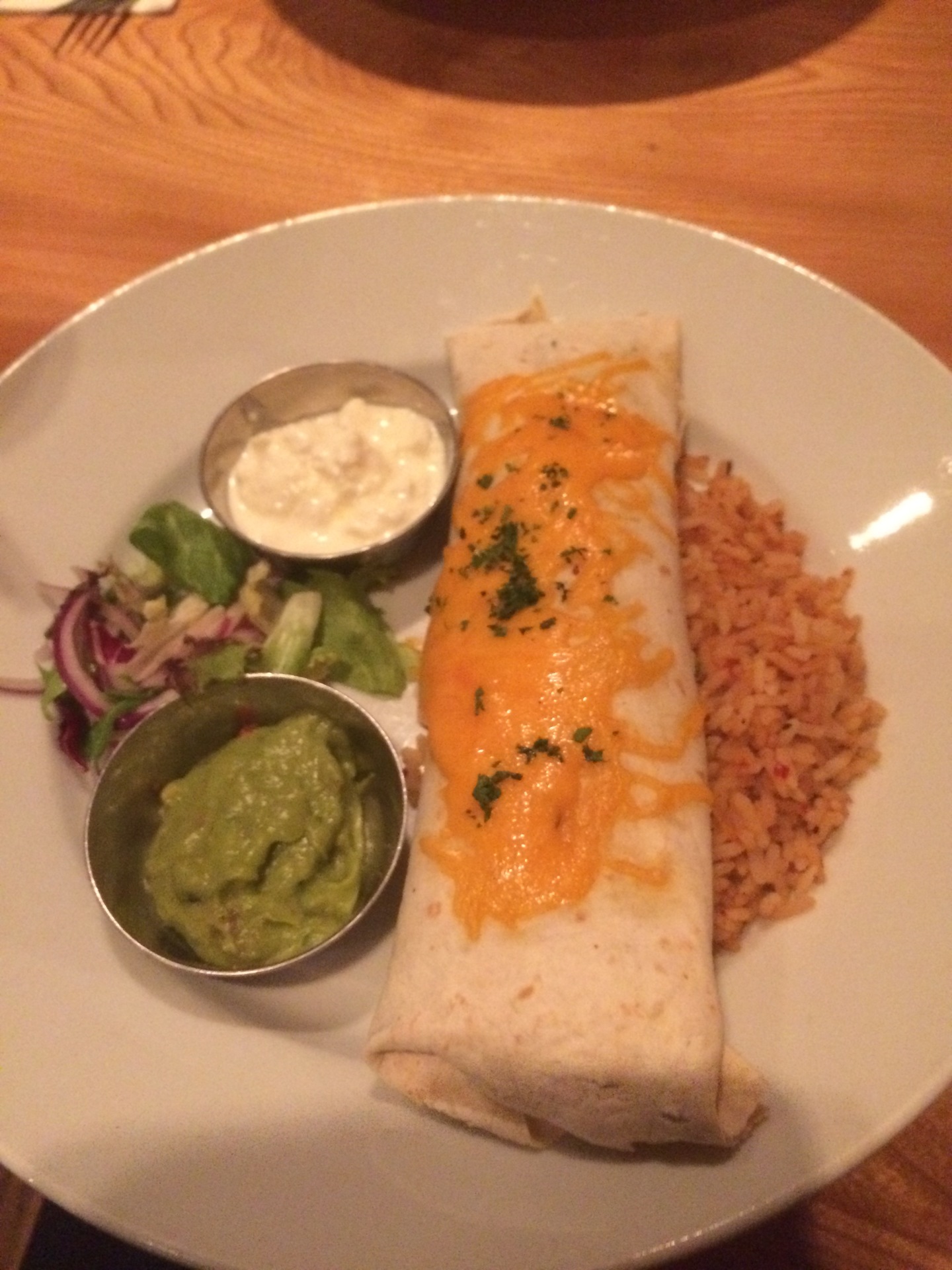 Overall thoughts:  
Food: Tasted amazing and for the price, it was very good value cause we paid £11.95 for two courses and it came to under £40 for 4 courses and 2 cocktails.
Atmosphere: music a bit loud  but very comfy seats
Service: Ace, really great
Definitely will be coming back very soon!!
Restaurant information:
The restaurant's I reviewed today can be found at http://www.bathstreetpalomino.co.uk/  and is located on Bath Street in Glasgow.  It's in a great location, just 13 minutes from Glasgow Queen Street Station, an 11-minute walk from Glasgow Central and a 6-minute walk from Charing Cross station. It's also 5 minutes from the King' theatre. They can be called on 0141 221 9444 or email at  info@bathstreetpalomino.co.uk.
Also, if you're ever in Glasgow near George Square and the Merchant City and are looking for somewhere to eat or go for a drink, give me a ping on Facebook. I'd happy to recommend somewhere cheap and tasty.
Let me know your thoughts in the comments and I hope you enjoyed my review!