This week I attempt to bake:  
Chocolate Brownie Cookies
Sorry for this late post. I've had a huge amount of work due in this week and I'm been fighting off a cold (blog post about which remedies work best coming soon.)
So here it is, my attempt at making chocolate brownie cookies.
The Ingre
dients
85g best-quality cocoa powder
400g caster sugar
125ml vegetable oil
4 eggs
2 teaspoons vanilla extract
250g plain flour
2 teaspoons baking powder
1/2 teaspoon salt
60g icing sugar
I couldn't find my vanilla extract but I thought, oh that's fine, nobody will notice. This was a BIG mistake. I also only did half quantities because I didn't have room to make 72.  And because my other half can't eat eggs, I used one egg and one portion of the egg substitute.
1. In a medium bowl, mix together cocoa, caster sugar and vegetable oil. Beat in eggs one at a time, then stir in the vanilla. Combine the flour, baking powder and salt; stir into the cocoa mixture. Cover dough, and chill for at least 4 hours.
I did step 1 exactly. However, whenever I use the egg substitute, it makes the dough very dry I always add a bit of milk. I also decided to mix it with my hands because the wooden spoon always just get stuck to the mixture. I also didn't think the lack of vanilla essence didn't matter. Boy, I was so wrong.
I left the dough for 4 hours while I frolicked on Glasgow Green for four hours in the 18-degree heat. I  wish I had the video of me attempting to cartwheel in my wee dungarees. That's for another time I guess.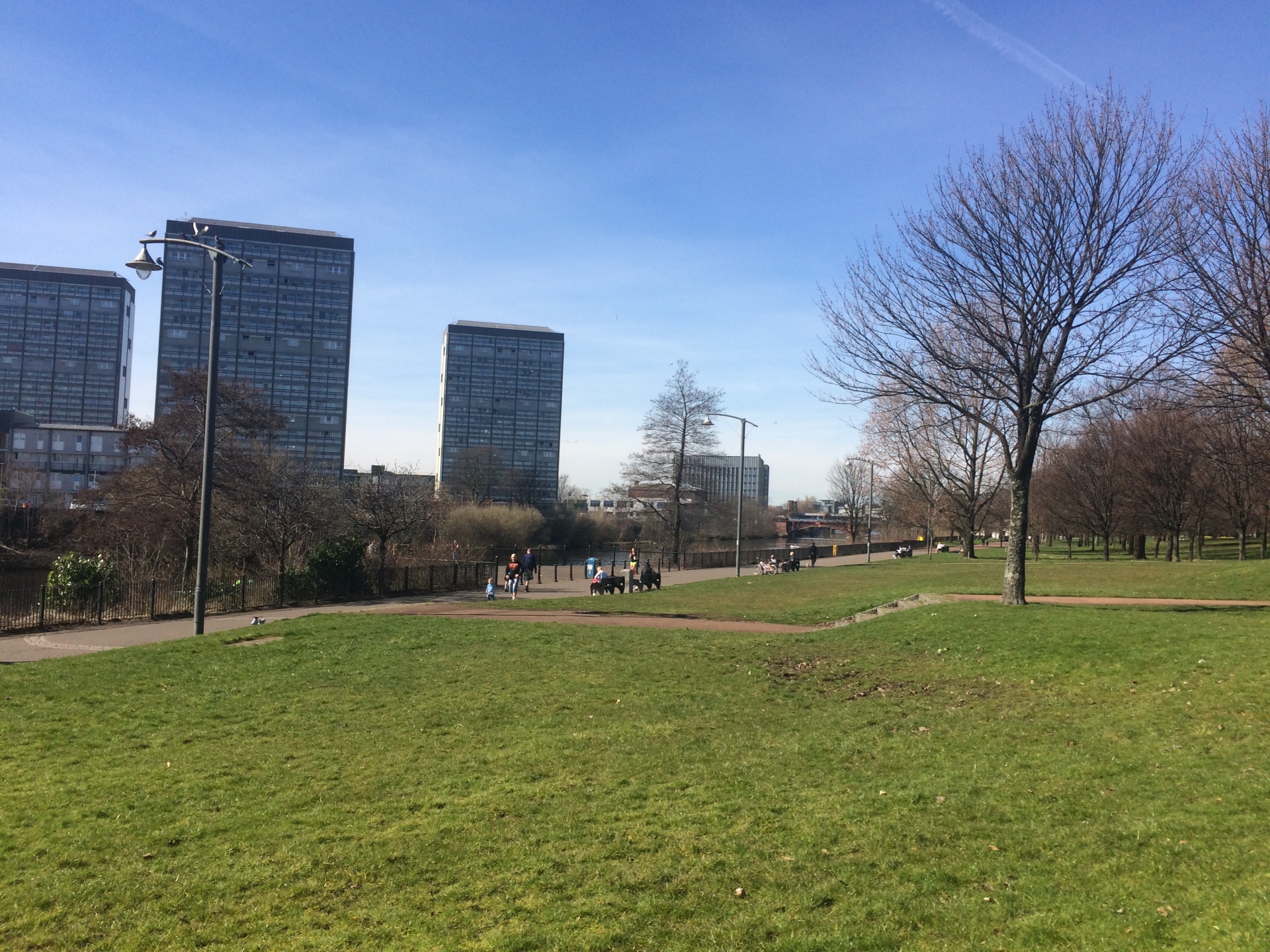 2. Preheat oven to 180 C / Gas mark 4. Line baking trays with parchment. Roll dough into 2.5cm balls. Coat each ball in icing sugar before placing onto prepared trays.
3.Bake in preheated oven for 10 to 12 minutes. Let stand on the baking tray for a minute before transferring to wire racks to cool 
I came back feeling full of Vitamin D and sunny vibes. I rolled up into little balls and put them into the oven for about but when I took them out the oven, this is where I realised my big mistake.
They tasted of NOTHING. Zero. Zilch. They were the most bland things ever. So if there's one lesson I've learnt from this; ALWAYS PUT VANILLA EXTRACT IN YOUR FOOD WHEN IT TELLS YOU TO.  ALWAYS. 
(Also, I will attempt to make these again when I have the right ingredients so watch this space.)